Kia Stonic 3 1.0T GDi review
Read time: 3 minutes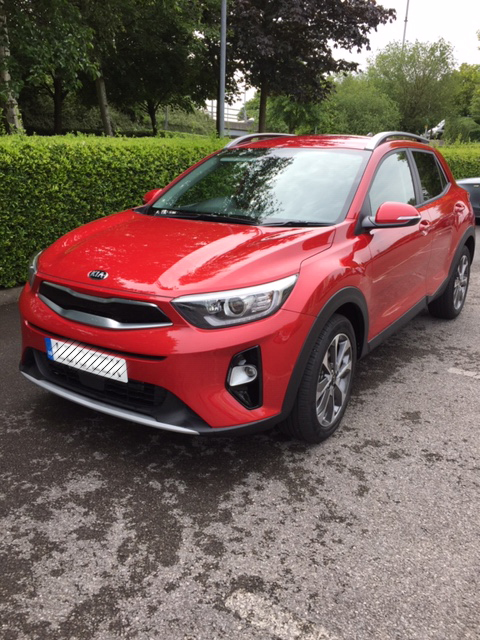 The Kia Stonic was introduced into the UK in late 2017 and is a subcompact SUV based on the current Rio platform. Wondering where the name is derived from? It's a culmination of the words 'speedy' and 'tonic', so now you know.

Our resident petrol heads got their paws on the 5dr version in the striking Blaze Red colourway and took it for a spin…
Small SUV type vehicles are not really renowned for looking cool but we actually think Kia has done a great job with the exterior design. The black cladding and the kickplates actually look decent and the shape certainly suits a bright colour. We'd suggest sticking with the standard 17″ wheels as they not only provide a comfier ride, they're also more economical to replace.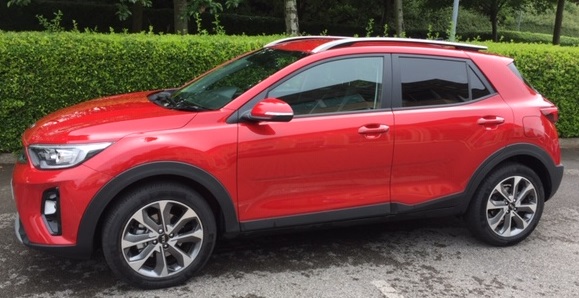 Our model had the latest 1.0 3 cylinder turbo engine developing 118bhp which according to Auto Express means…
The downsized turbo unit makes 118bhp and delivers its power without too much noise and fuss. It's a little rattly at idle, but it pulls smoothly and revs well. Once you're using more revs on the move it's refined, too, and quiet at a cruise.
And we'd certainly agree with that. Our Stonic only had 100 miles on the clock so needed a couple of thousand to loosen up, overall it was up there with the best of the current crop of small turbo petrol engines.
Kia claim a solid 56mpg on official figures and our version managed an average 44mpg which mainly consisted of urban driving along with a couple of long motorway runs. Not a bad result and refreshing not to have the concerns of DPF issues which does plague a number of modern diesel cars.
So what's it like stepping inside the Stonic? First impressions are roomy enough, reviewing this through a driving instructor's eyes then there's plenty of cabin space upfront to make life comfy for a working day. The boot, however, is comparatively small compared to some rivals but it's pretty deep so this wouldn't be a deal breaker.
The interior is functional and well made but a little reserved when it comes to design and colour schemes. Definitely durable and easy to use, we loved how you had physical controls for the heating/ventilation and could turn the volume up and down without having to use a touchscreen. The Nav was fantastic and just worked how you'd imagine it to. For those who want it their own way, Apple CarPlay and Android is standard so you can use your own maps.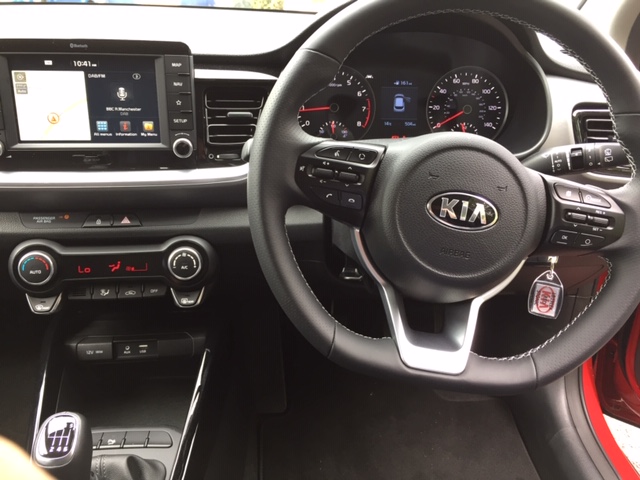 The reversing camera was a real boon, not sure how essential it is on a car of this size but once you've had it you miss it. The car is a bit dark inside but plenty of decent visibility and easy for both driver and passenger to navigate.
So would we recommend this car? Absolutely. It's not a wow vehicle but there was nothing we disliked or thought may begin to grate over time. The deciding factor for many, including us, is the famous Kia 7 year warranty. Still the benchmark in the class and worry/hassle free motoring for many years. Another solid, decent result from Kia!