What it means to be a female driving instructor…
Read time: 3 minutes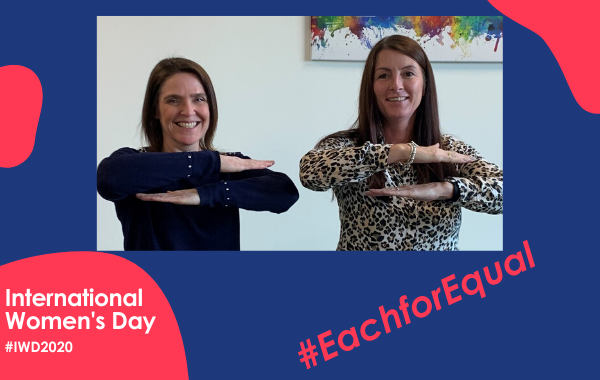 To celebrate International Women's Day (8th March) we canvassed the opinions of some of our valued female customers to find out their thoughts on being a driving instructor. Interestingly, many found that the job wasn't quite what they thought it would be, but also commented on how it's given them the flexibility to bring up a family or pursue other interests.
As well as the satisfaction of empowering others to drive, being an ADI means you also serve as a community linchpin and for many women in the profession it's this connection with the (usually younger) generation that provides real job satisfaction.
We've selected particularly insightful feedback from two ADIs to share with you below (thanks Nicola and Bev!), both of whom are enjoying long, engaging and in some cases, entertaining careers.
Nicola Khan
"As International Women's Day is almost upon us, I have been pondering some of the changes I have seen as a female driving instructor over the last 18 years.
Back in 2002 as a newly qualified instructor, I was very aware that I had chosen a career in what was, and still is but to a lesser degree, a male-dominated industry. However, a lot has changed since then, and as the genders strive towards equality 2020 is simply a fabulous time to be a woman in this industry!
The privilege of being able to set my own hours has allowed me to pursue many other hobbies and interests; in 2010, I completed 2 years of a BA Law degree and obtained a Certificate of Law. This would not have been possible with a regular 9 to 5 job.
As a driving instructor I have the satisfaction of being my own boss, and the joy of seeing my pupils achieve their goals of passing their driving test and going on to become independent and safe drivers."
Beverley Pierson
"I've been a driving instructor for 21 years. I saw an advert in a local paper 'become a driving instructor in twelve weeks' my kind of training, I thought, particularly as a recently divorced woman with three young kids.
However, it took me two years to complete the course as I had to fit in training around a part-time job and child commitments. It was a lot harder than I thought, but I stuck with it as I could fit it in around school hours and somehow managed to get through school holidays.
I originally worked for a franchise and stayed with them for two years before taking the plunge to go it alone. I was getting a lot of work through recommendations and mainly taught young girls at that point. My own girls provided an ongoing conveyor belt of friends as they reached 17. I taught my own girls as well which was far from the bonding experience I'd hoped for!
Once on my own, I started to teach young lads. I had, up to that point, felt they would prefer a male instructor. Nowadays it's really 50/50, I have a smattering of over 30s, which gives light relief from talking about festivals, the stresses of A-levels and university choices. Plus, the girls/lad's holidays – the run up and debrief!
I've really become a mobile counsellor, often teaching kids who all know each other and have their own take on each other too. I have to be discreet 'what goes on in my car, stays in my car'. I've been told all sorts. In between, I teach them to drive!
I still enjoy it after all these years, I still get a buzz when they pass their tests. I like the area I teach in as its challenging and hard to get a pass, but I really feel they can drive when they can tackle all the area has to offer.
It's been a very rewarding job, and I hope I've given people the sense of freedom that driving provides, particularly for women.
I'm cutting down teaching now to look after grandchildren but can't quite give up and will probably teach them….and so it goes on!"
If you would like to share your thoughts on being a female driving instructor please get in touch with us via any of our social media channels.