App you like it?
Read time: 3 minutes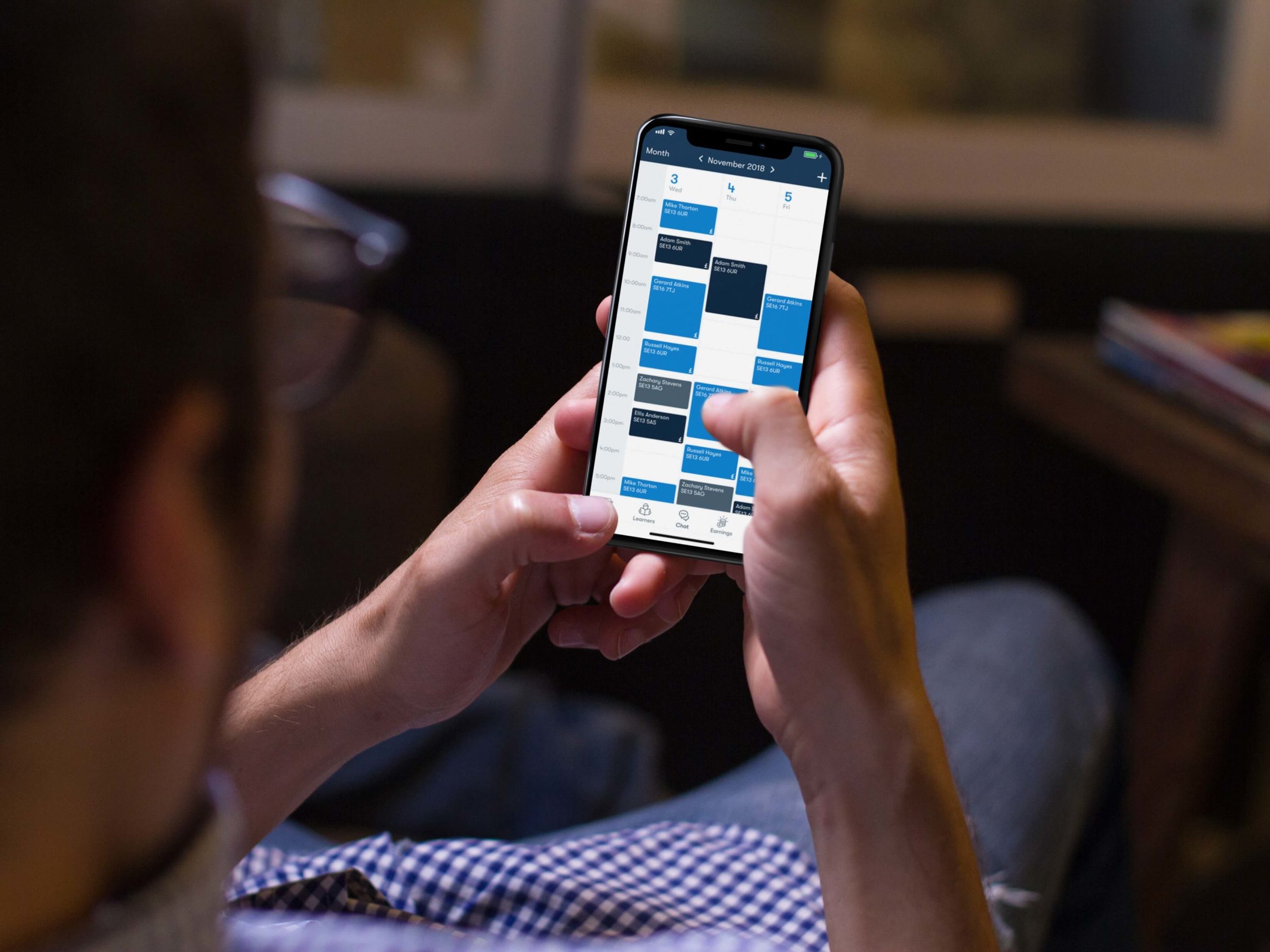 Mankind never stops evolving and adapting to new technology. From blackboards to whiteboards, chunky TVs to flat screens, brick phones to smartphones. Once upon a time you would be considered rich or privileged just to own a mobile phone (crazy thought I know!) but of course nowadays you can be connected to the whole world at the tap of a button, or a screen.
The same process has happened with the way we learn to drive. Especially with the introduction of apps such as Midrive. From being asked a couple of quick questions about the Highway Code at the end of your test to what is now a long multiple choice theory test that all learners have to pass, and sat nav directions being included as part of the practical test both learners and ADIs have had to keep pace with an ever-changing world.
However, for every drawback that technology throws our way, there is an equal amount of benefit, and the introduction of  administration and booking apps has been revolutionary for driving instructors and pupils alike, with apps like Midrive completely changing the way instructors and learners communicate.
With driving instructors saying they spend 30 minutes to an hour on admin every day, apps like Midrive can offer some real benefits to an instructor's bottom line. This particular app features a 7-day calendar view so you can see what you have planned for the week ahead without trawling through page upon page in your diary and it also sends out notifications to learners; reminders so there's less chance of missed lessons, an alert to let them know you're outside and importantly any last minute cancellations so other pupils can fill the spot and you don't miss out on revenue.
In addition, utilising an app means that vital information is kept in the same place which will ultimately mean you're more organised, spend less time on admin and more time teaching. Sounds like it might be one up to technology, whether you remember a time before mobiles or not!
If you would like to download the Midrive app it's available here.