Mobile phone use whilst driving – resisting the urge
Read time: 5 minutes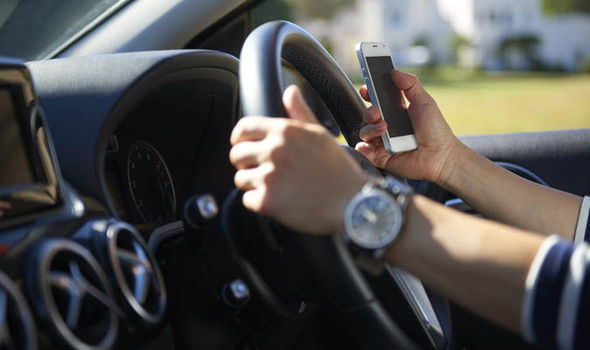 Despite harsher laws surrounding mobile phone use whilst driving which were introduced in 2017, more than 2.7 million road users have had a collision or veered off the road in the last two years because they were distracted by their mobile phone.
A new study for Kwik Fit found that just over one million drivers had collided with another car whilst their attention was not on the road. In the last two years a further 4%, around 1.8 million motorists, have been victims of a collision because the other driver was distracted by their phone.
Even though road users know the risks many seem unable to resist reaching for their phone while driving. Nearly a quarter of drivers (24%) admitted to reading texts when driving while a further 20% confess to sending texts – the main excuse drivers use for operating a phone behind the wheel. Amongst the most common reasons are to use a GPS/satnav (40%), make a call on speaker (41%) and take a call on speaker (44%).
However these are not the only reasons for using a phone behind the wheel. An RAC report found that 1 in 5 motorists admitted to checking social media whilst they were driving. The same report also showed that a worrying 14% take images or videos whilst driving with 36% of those being 17-24 years old. An even higher 22% take videos or images whilst sat in traffic, with 44% of those, again, being 17-24 years old.
Interestingly the Kwik Fit study found that men were 45% more likely to read a text while driving and that men were also more likely to use their phone behind the wheel for any reason. This correlates with data showing that 1.7 million men have had an accident while distracted by their phone in the last two years compared with 970,000 women.
However, young drivers appear to be the group most in danger of having a collision. A staggering 18% of drivers aged 18-34 said they have had a collision or veered off the road while distracted by their phones. In comparison 0% of drivers aged 55 or over fall into this category, plus drivers aged 18-34 were six times as likely to have read a text while driving and THIRTEEN times more likely to have sent one than those 55+.
Kwik Fit have launched an interactive game on their website that aims to demonstrate just how much a drivers reaction times are affected when they are distracted by a mobile phone.
Communications director at Kwik Fit, Roger Griggs, said:
"It is alarming to see that so many motorists are still risking their lives and those of others by using mobile phones behind the wheel. There are already so many other distractions on the road that it is vital that drivers pay attention and remain focused at all times."
There are now calls for hands-free mobile phone use to be banned whilst operating a vehicle. Chair of the Transport Committee Lilian Greenwood MP states:
"There is also a misleading impression that hands-free use is safe. The reality is that any use of a phone distracts from a driver's ability to pay full attention, and the Government should consider extending the ban to reflect this."
It is clear that the existing penalties and even the risk of prematurely ending lives is not enough to stop some people reaching for their phone whilst driving. In order for this to change mobile phone use whilst driving must become as socially unacceptable as drink driving; increasing the penalties may help but, as we have seen since 2017, this is unlikely.