Dualdrive Car Review – Peugeot 208 Active Premium
Read time: 2 minutes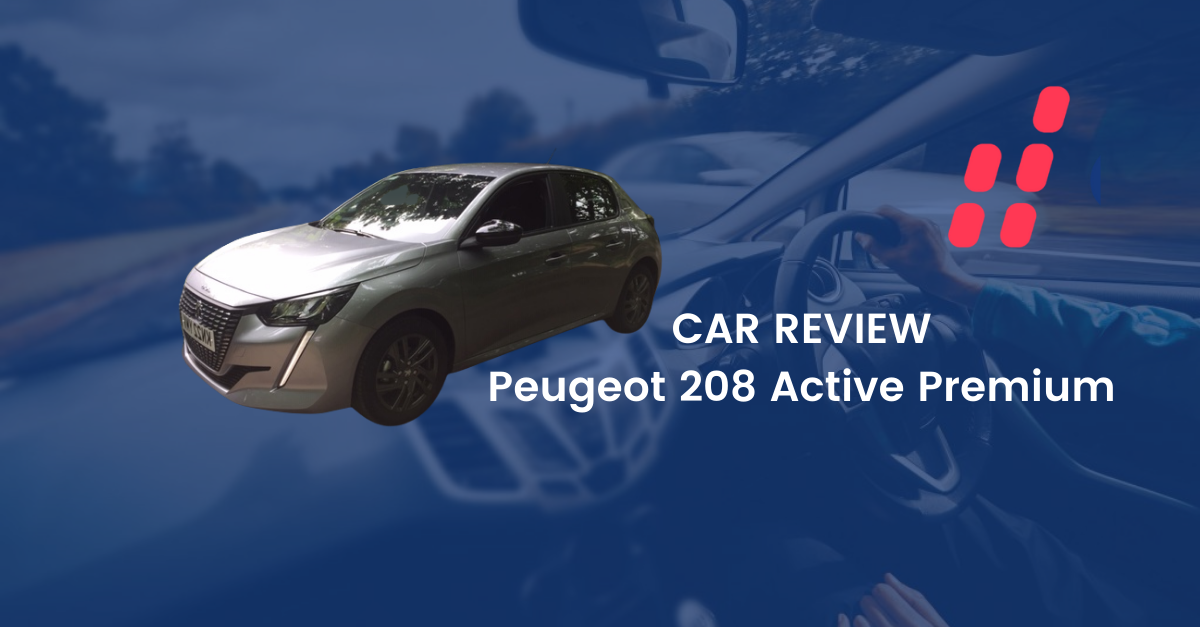 So here is our latest review of the 208. Our most popular model is actually the entry level Active Premium version. It's equipped with the familiar 1.2 Puretech petrol engine. This is available in various states of tune and in this review we evaluate the 75ps version.
The 208 really is a striking design. With its claw like LED daytime running lights and sleek gloss black detailing around the car. We're big fans of the metallic Faro Yellow colour. We think it makes the car really distinctive! Our car was in metallic Cumulus Grey which is a bright colour and shows off the car well. It is a bit safe though! The Active Premium comes with 16" alloys.  And this certainly helps with the suspension and ride comfort. What Car commenting ' the 208 scores well for comfort, offering a gentler and more supple ride than even the A1 or Polo can offer. Regardless of speed, the 208 remains impressively smooth. Even nasty ridges and potholes don't cause too much discomfort'. Having owned a lot of French cars in the past then I can confidently say this is one comfortable car to be in. Keeping the alloys a sensible size also helps.
So what's it like inside?
Comfort and space are fine for the class. Some reviews comment that the car is tight on rear legroom but how often would you carry a full complement of passengers? Boot space is decent enough and quite deep. Enough to carry all an Instructor's paraphernalia plus the weekly shopping.
With the first generation of 208 came the initial conception of the Peugeot i-cockpit. This has been refined over the years and the driving position is one where you look over the wheel to see the instrument cluster. Carbuyer.co.uk commented 'it's likely to attract customers who'd never considered a Peugeot supermini before and they're likely to be very impressed by the interior. Sophisticated, soft-touch materials, lashings of piano black trim, contrasting stitching and a digital instrument display are features more commonly associated with executive cars'
We'll be honest, it does take a bit of getting used to the driving position but after a few miles it just felt the norm. There's plenty of adjustment on the seats and headroom is also fine. This should alleviate any fears an instructor may have over different pupils being accommodated. There's the usual Apple CarPlay and Android Auto fitted and these, more often than not, are the preferred option as opposed to a standard fit satnav as they are universally popular and always current. Visibility is on par with other cars in the 208's class. Admittedly the front pillars seem quite thick but there are rear sensors and it's easy to sense the front of the car for parking.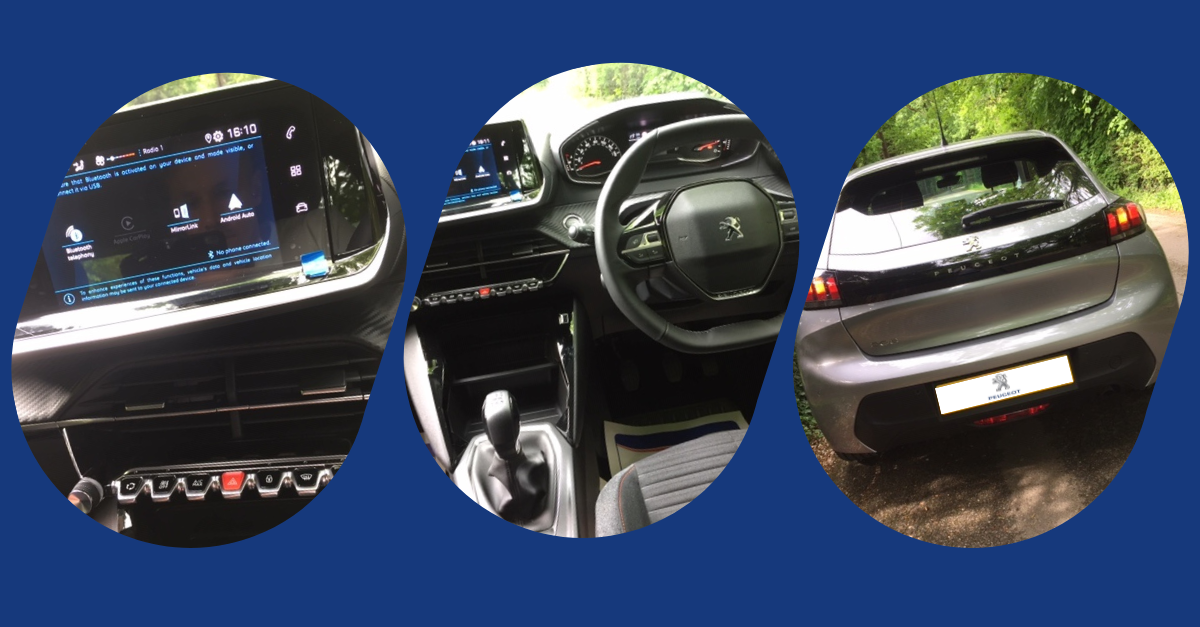 What's it like to drive?
Now are you thinking the 1.2 75ps engine maybe underpowered and you'd need the 1.2 Turbo 100ps engine? We've made our decision and think they both work for Instructors but for varying purposes. Driving the 75ps around town is fine, there's plenty of low down torque. Biting point is usable and the car feels nippy. The car is also really refined and not noisy or boomy like some may think.
The 1.2 Turbo engine is a star of an engine, supple and really has some go with its extra 25ps over the entry level engine. We only think you'd need this if you're more rural and regularly driving on A roads, dual carriageways and perhaps need pupils to have the acceleration in reserve when travelling on such roads. If you're more city based then we genuinely think the smaller 75ps does the job perfectly. The steering is light on the car, some experienced drivers may wish for more feedback but as a tool for the job it works. Obviously it's your decision on choice of engine and we'd recommend a test drive to see which you prefer, along with the usual 'trying out' of the interior and sitting in the passenger seat which will become your 'office'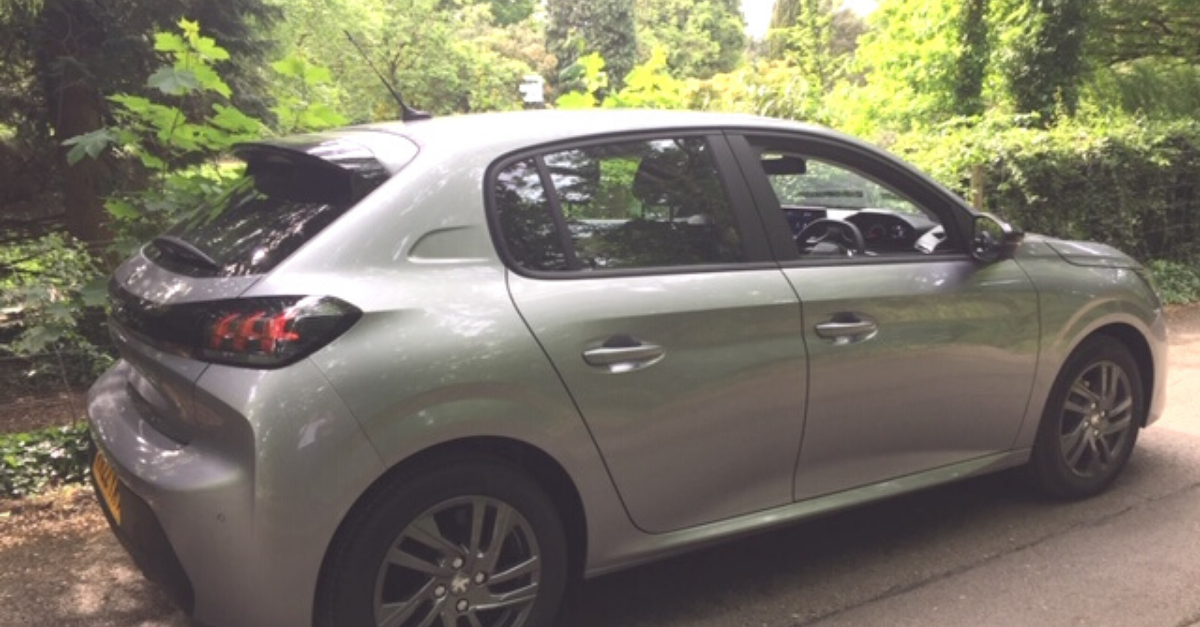 Our experience of the latest 208 on fleet has shown a great reliability record, we've had no major issues materialise or things like Touchscreens freezing, it does reaffirm the quality of the product and how Peugeot has worked hard to ensure the quality of the product lives upto the hype.
'One of he very best small cars, standing out for ride comfort, interior quality and hushed cruising manners' What Car?
If you want to experience the 208 Active Premium for yourself get in touch with our expert team today.